The Danish MOPS is a survey of 4482 firms and has been matched to a number of administrative datasets including firm performance, ownership and employment records. The sample covered firms with more than 5 employees and covered all industries.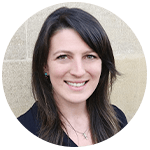 Daniela studies organizations and how organizational practices affect firm and labour outcomes across countries and industries. Her work spans the private sector (with a focus on manufacturing firms, family firms and multinationals) as well as the public sector (with a focus on schools, principals and teachers). The type of firm outcomes she studies include productivity and profitability (including profit shifting), and the type of labour outcomes she thinks about include labour sorting and selection, inequality (of wage and opportunity) and mental health.
She is an Assistant Professor at the Dyson School of Applied Economics and Management at Cornell University and affiliated with the CEPR and the Productivity Partnership and a Research Fellow at the Londo…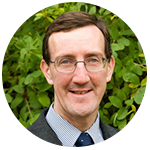 is Professor of Monetary Economics and Director of the Centre for Finance, Credit and Macroeconomics at the University of Nottingham. Paul has taught at the European University Institute, Princeton University and the University of Vienna. He is Principal Investigator on the ESRC funded Decision Maker Panel project.
Paul is Fellow of the Royal Society of Arts, Fellow of the Academy of Social Sciences and Chairman of the ESRC-funded Money, Macro and Finance Society.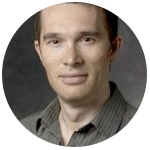 Gordon Y Billard Professor in Management and Economics, MIT
John Van Reenen the Gordon Y Billard Professor in Management and Economics and is jointly appointed as Professor of Applied Economics at the MIT Sloan School of Management and in the Department of Economics. From October 2003 to July 2016 John Van Reenen was Professor of Economics at the London School of Economics and the Director of the Centre for Economic Performance, Europe's leading applied economics research centre. In 2016 he received the Medal of the Order of the British Empire for services to Economics and Public Policy Making, and in 2009 was awarded the Yrjö Jahnsson Award, the European equivalent to the US Bates Clark Medal. Van Reenen has published widely on the economics of innovation, labor markets and productivity. He has been a senior policy advisor to the Secretary of State for Health, Downing Street, and for many international organizations. He has also been a Visiting Professor at the University of California at Berkeley, Stanford and at Harvard University, a Research Fellow at the Institute for Fiscal Studies, a Professor at University College London, a partner in Lexecon Ltd. (now CRAI), and Chief Technology Officer of a software start-up. Van Reenen holds a BA in economics and social and political sciences from Queens College, University of Cambridge, an MSc in industrial relations from the London School of Economics, and a PhD from University College London in economics.
Do well managed firms make better forecasts?
We link a new UK management survey covering 8,000 firms to panel data on productivity in manufacturing and services. There is a large variation in management practices, which are highly correlated with productivity, profitability and size. Uniquely, the survey collects firms' micro forecasts of their own sales and also macro forecasts of GDP. We find that better managed firms make more accurate micro and macro forecasts, even after controlling for their size, age, industry and many other factors. We also show better managed firms appear aware that their forecasts are more accurate, with lower subjective uncertainty around central values. These stylized facts suggest that one reason for the superior performance of better managed firms is that they knowingly make more accurate forecasts, enabling them to make superior operational and strategic choices.