The Danish MOPS is a survey of 4482 firms and has been matched to a number of administrative datasets including firm performance, ownership and employment records. The sample covered firms with more than 5 employees and covered all industries.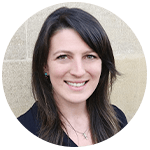 Daniela studies organizations and how organizational practices affect firm and labour outcomes across countries and industries. Her work spans the private sector (with a focus on manufacturing firms, family firms and multinationals) as well as the public sector (with a focus on schools, principals and teachers). The type of firm outcomes she studies include productivity and profitability (including profit shifting), and the type of labour outcomes she thinks about include labour sorting and selection, inequality (of wage and opportunity) and mental health.
She is an Assistant Professor at the Dyson School of Applied Economics and Management at Cornell University and affiliated with the CEPR and the Productivity Partnership and a Research Fellow at the London School of Economics with the Centre for Economic Performance. She is a faculty fellow at the Cornell Smith Family Business Initiative and an invited researcher at JPAL LAC and JPAL North America. She works on two large data collection initiatives: the World Management Survey, the Development WMS.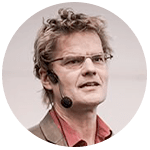 Morten Bennedsen is the Niels Bohr Professor at the University of Copenhagen (Denmark) and the André and Rosalie Hoffmann Chaired Professor of Family Enterprise at INSEAD (France and Singapore). He obtained my PhD from Harvard University. He is an expert on owner-managed and family business.
He has written 3 book manuscripts, published 30+ articles (mostly) in top economics and finance journals, 30+ business cases, 30+articles in Danish and Swedish economic journals and policy reports and 150+ popular media articles and interviews on 6 continents. He writes regular columns in China, Hong Kong, Korea and Taiwan.
He is the academic director of the Wendel International Center for Family Enterprise at INSEAD and the FAMBUSS group at the University of Copenhagen. Furthermore, he was was the founding director of the Center for Owner-managed Firms at Copenhagen Business School and is currently the editor of The Journal of Corporate Finance.
He has served as an advisor to the Danish and UK Governmenst, the EU, private equity funds and the World Bank. He gives talks and teach executive programs to business families, advisors and investors around the world.