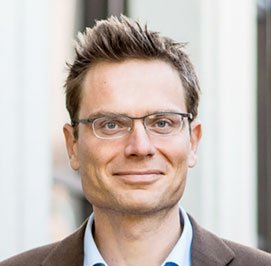 Title of the person
Nicholas (Nick) Bloom is the William Eberle Professor of Economics at Stanford University, a Senior Fellow of SIEPR, and the Co-Director of the Productivity, Innovation and Entrepreneurship program at the National Bureau of Economic Research. His research focuses on management practices and uncertainty. He previously worked at the UK Treasury and McKinsey & Company.
He is a Fellow of the American Academy of Arts and Sciences, and the recipient of the Alfred Sloan Fellowship, the Bernacer Prize, the European Investment Bank Prize, the Frisch Medal, the Kauffman Medal and a National Science Foundation Career Award. He has a BA from Cambridge, an MPhil from Oxford, and a PhD from University College London.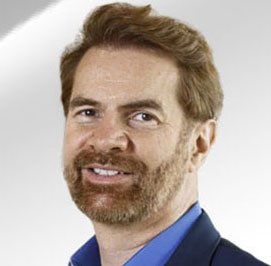 Professor at MIT Sloan School
Erik Brynjolfsson is Director of the MIT Initiative on the Digital Economy, Professor at MIT Sloan School, and Research Associate at NBER. His research examines the effects of information technologies on business strategy, productivity and performance, digital commerce, and intangible assets. At MIT, he teaches courses on the Economics of Information and the Analytics Lab. Author or co-author of several books including, with co-author Andrew McAfee, Machine Platform Crowd: Harnessing our Digital Future (2017) and NYTimes best-seller The Second Machine Age: Work, Progress and Prosperity in a Time of Brilliant Technologies (2014), Brynjolfsson is editor of SSRN's Information System Network and has served on the editorial boards of numerous academic journals.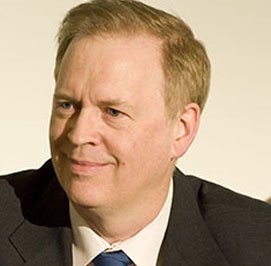 William H. Abbott Distinguished Service Professor of International Business and Economics
Steven J. Davis studies business dynamics, employment, labor market institutions, economic fluctuations, public policy and other topics. He is a former editor of the American Economic Journal: Macroeconomics and an elected fellow of the Society of Labor Economists. He is also a research associate of the National Bureau of Economic Research, senior academic fellow with the Asian Bureau of Finance and Economics Research, advisor to the U.S. Congressional Budget Office, and visiting scholar and consultant, respectively, with the Federal Reserve Banks of Atlanta and Chicago. Davis is known for his influential work using longitudinal data on firms and establishments to explore job creation and destruction dynamics and their relationship to economic performance. He is also a co-creator of the Economic Policy Uncertainty Indices and the DHI Hiring Indicators, and he co-organizes the Asian Monetary Policy Forum, held annually in Singapore. Davis has received research grants from the Alfred P. Sloan Foundation, Ewing Marion Kauffmann Foundation, John D. and Catherine T. MacArthur Foundation, and other organizations, including several grants from the U.S. National Science Foundation. In 2013, he received the Addington Prize in Measurement, awarded by the Fraser Institute for Public Policy, for his research on "Measuring Economic Policy Uncertainty." His teaching experience includes Ph.D. courses in macroeconomics and labor economics at the University of Chicago, the Massachusetts Institute of Technology, and the University of Maryland; MBA courses in macroeconomics, money and banking, business strategy, and financial institutions for Chicago Booth; and executive MBA courses in macroeconomics for Chicago Booth in Barcelona, London, and Singapore. Davis has also taught undergraduate courses in microeconomics, econometrics, and money and banking at Brown University and the Massachusetts Institute of Technology. In addition to his scholarly publications, Davis has written for the Atlantic, Bloomberg View, Financial Times, Forbes, Wall Street Journal and other popular media and appeared on Channel News Asia, CNBC, CNN, Fox News, NBC Network News, and the U.S. Public Broadcasting System, among others.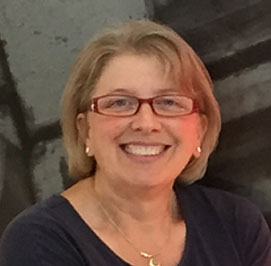 Chief of Center for Economic Studies, Chief Economist
Lucia Foster is the Chief of the Center for Economic Studies and the Chief Economist at the U.S. Census Bureau. Her research is focused on productivity dynamics and the reallocation of resources across businesses. She received her B.A. in Economics from Georgetown University and her Ph.D. from the University of Maryland.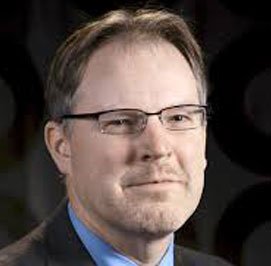 Director of the U.S. Census Bureau
Dr. Ron S. Jarmin is performing the non-exclusive functions and duties of the Director of the U.S. Census Bureau. Previously, Jarmin served as the Associate Director for Economic Programs. He led the team for the 2017 Economic Census, overseeing a move to 100 percent Internet data collection and leveraging enterprise investments to minimize system, application and dissemination costs. Data products from the Economic Census provide the foundation for key measures of economic performance, including the nation's Gross Domestic Product. From 2011 to 2016, Jarmin served as the Assistant Director for Research and Methodology. He oversaw a broad research program in statistics, survey methodology and economics aimed at improving economic and social measurement within the federal statistical system. Since beginning his career at the Census Bureau in 1992, he has also served as the Chief Economist, Chief of the Center for Economic Studies and a research economist. Jarmin holds a Ph.D. in economics from the University of Oregon. An elected fellow of the American Statistical Association, he has published papers in the areas of industrial organization, business dynamics, entrepreneurship, technology and firm performance, urban economics, data access and statistical disclosure avoidance.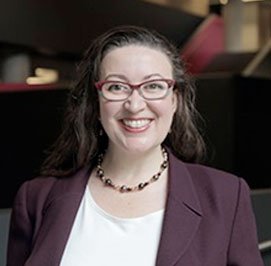 Assistant Professor of Strategy, University of Toronto
Kristina McElheran joined the University of Toronto in 2014 after five years at the Harvard Business School and one year as a visiting scholar at MIT. Her research focuses on the use of IT and data in firms, with an emphasis on organizational design and strategy, including delegation, vertical integration, diversification, competition and supply chain linkages. Prior to her academic career, Kristina worked for two start-up technology companies in Silicon Valley. The first, Risk Management Solutions, has become a leading provider of products and services for managing risks associated with natural disasters. The second, Exemplary Software, provided collaborative web-based supply chain management solutions. Her teaching focus is on corporate strategy, with an emphasis on the linkages between strategy formulation, strategy execution, and capability development within firms. She enjoys Special Sworn Status at the U.S. Census Bureau but is constantly looking for new data on the types of IT investments and IT-related practices that firms are pursuing and how they structure themselves to take advantage of them in the digital age.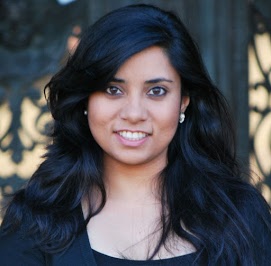 Visiting Assistant Professor, Indian Statistical Institute
Visiting Assistant Professor at the Economics and Planning Unit at the Indian Statistical Institute, Delhi Centre. She received PhD in Economics from Stanford University in June 2017. Her research interests are Labour, Macroeconomics, Finance and Entrepreneurship. She is a recipient of the Kauffman Dissertation Fellowship Award in 2015 and the Kapnick Foundation Dissertation Fellowship from Stanford SIEPR in 2016. She completed my BSc. in Mathematics from St. Stephen's College and my MSc. in Econometrics and Mathematical Economics from the LSE. She has work experience as a data scientist at Intuit HQ in Silicon Valley and also at the Indian Ministry of Finance in the Capital Markets Division.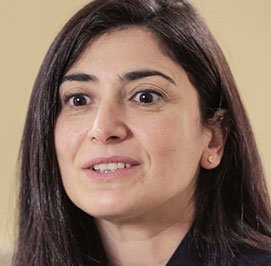 Thomas S. Murphy Associate Professor of Business Administration, Harvard Business School
Raffaella Sadun is the Thomas S. Murphy Associate Professor of Business Administration in the Strategy Unit at Harvard Business School. Professor Sadun's research focuses on the economics of productivity, management and organizational change. Her research documents the economic and cultural determinants of managerial choices, as well as their implications for organizational performance in both the private and public sector (including healthcare and education). She is among the founders of the World Management Survey (www.worldmanagementsurvey.org) and the Executive Time Use Study (www.executivetimeuse.org). Professor Sadun's work has appeared in leading peer reviewed journals including the American Economic Review, the Quarterly Journal of Economics and the Economic Journal, and has been featured in the business press, including The New York Times, The Economist, The Wall Street Journal, and the Financial Times. She is a Faculty Research Fellow at the National Bureau of Economic Research, Faculty Associate at the Centre for Economic Performance at the London School of Economics, Research Affiliate at the Center for Economic Policy Research and Research Associate in the Ariadne Labs Program in the Department of Health Policy and Management at Harvard T.H. Chan School of Public Health. In 2012 Professor Sadun was nominated as a Junior Faculty Fellow at the Kauffman Foundation.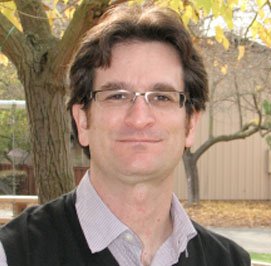 Assistant Professor in Economics, Tel Aviv University
Lecturer (Assistant Professor) in Economics at Tel Aviv University and a Research Associate at University College London. I received my Ph.D. from Stanford University in 2014. My main fields are Labor and Macro economics.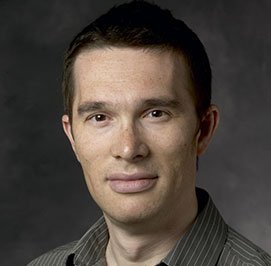 Gordon Y Billard Professor in Management and Economics, MIT
John Van Reenen the Gordon Y Billard Professor in Management and Economics and is jointly appointed as Professor of Applied Economics at the MIT Sloan School of Management and in the Department of Economics. From October 2003 to July 2016 John Van Reenen was Professor of Economics at the London School of Economics and the Director of the Centre for Economic Performance, Europe's leading applied economics research centre. In 2016 he received the Medal of the Order of the British Empire for services to Economics and Public Policy Making, and in 2009 was awarded the Yrjö Jahnsson Award, the European equivalent to the US Bates Clark Medal. Van Reenen has published widely on the economics of innovation, labor markets and productivity. He has been a senior policy advisor to the Secretary of State for Health, Downing Street, and for many international organizations. He has also been a Visiting Professor at the University of California at Berkeley, Stanford and at Harvard University, a Research Fellow at the Institute for Fiscal Studies, a Professor at University College London, a partner in Lexecon Ltd. (now CRAI), and Chief Technology Officer of a software start-up. Van Reenen holds a BA in economics and social and political sciences from Queens College, University of Cambridge, an MSc in industrial relations from the London School of Economics, and a PhD from University College London in economics.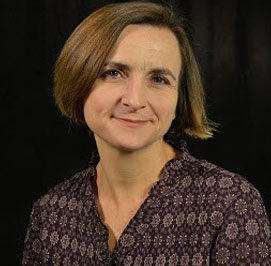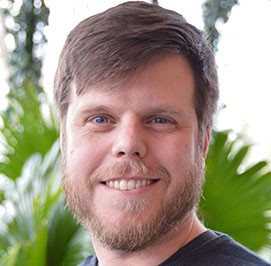 Scott Ohlmacher
Economist at Center of Economic Studies, US Census Bureau