The Management and Expectations Survey is the largest survey of UK management capabilities, executed by the Office for National Statistics (ONS) in collaboration with the Economic Statistics Centre of Excellence (ESCoE). Conducted in 2017 and 2020, the survey revealed the substantial heterogeneity of management capabilities across UK businesses and their strong correlation with performance measures such as turnover, profitability and productivity. One unique element of the MES is that it collects business managers' forecasts both about GDP growth and their own sales growth, showing that better-managed firms can make more accurate forecasts, both about micro and macro conditions.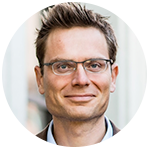 Title of the person
Nicholas (Nick) Bloom is the William Eberle Professor of Economics at Stanford University, a Senior Fellow of SIEPR, and the Co-Director of the Productivity, Innovation and Entrepreneurship program at the National Bureau of Economic Research. His research focuses on management practices and uncertainty. He previously worked at the UK Treasury and McKinsey & Company.
He is a Fellow of the American Academy of Arts and Sciences, and the recipient of the Alfred Sloan Fellowship, the Bernacer Prize, the European Investment Bank Prize, the Frisch Medal, the Kauffman Medal and a National Science Foundation Career Award. He has a BA from Cambridge, an MPhil from Oxford, and a PhD from University College London.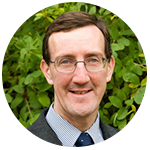 is Professor of Monetary Economics and Director of the Centre for Finance, Credit and Macroeconomics at the University of Nottingham. Paul has taught at the European University Institute, Princeton University and the University of Vienna. He is Principal Investigator on the ESRC funded Decision Maker Panel project.
Paul is Fellow of the Royal Society of Arts, Fellow of the Academy of Social Sciences and Chairman of the ESRC-funded Money, Macro and Finance Society.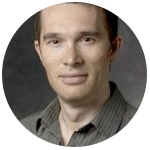 Gordon Y Billard Professor in Management and Economics, MIT
John Van Reenen the Gordon Y Billard Professor in Management and Economics and is jointly appointed as Professor of Applied Economics at the MIT Sloan School of Management and in the Department of Economics. From October 2003 to July 2016 John Van Reenen was Professor of Economics at the London School of Economics and the Director of the Centre for Economic Performance, Europe's leading applied economics research centre. In 2016 he received the Medal of the Order of the British Empire for services to Economics and Public Policy Making, and in 2009 was awarded the Yrjö Jahnsson Award, the European equivalent to the US Bates Clark Medal. Van Reenen has published widely on the economics of innovation, labor markets and productivity. He has been a senior policy advisor to the Secretary of State for Health, Downing Street, and for many international organizations. He has also been a Visiting Professor at the University of California at Berkeley, Stanford and at Harvard University, a Research Fellow at the Institute for Fiscal Studies, a Professor at University College London, a partner in Lexecon Ltd. (now CRAI), and Chief Technology Officer of a software start-up. Van Reenen holds a BA in economics and social and political sciences from Queens College, University of Cambridge, an MSc in industrial relations from the London School of Economics, and a PhD from University College London in economics.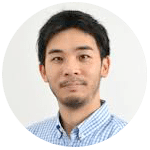 Tatsuro Senga is a Lecturer in Economics at Queen Mary University of London. His research interests include uncertainty, firm dynamics and productivity, with a special focus on the relationship between microeconomic heterogeneity and macroeconomic performance. His current research investigates firms' financing and investment decisions under uncertainty and the implications for macroeconomic dynamics, exports and FDI, and asset prices. He received a Ph.D. from the Ohio State University in 2015. Before starting a Ph.D., he held a position at the Bank of Japan.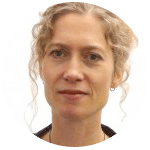 Rebecca Riley is Professor of Practice in Economics at King's Business School and Director of the UK Economic Statistics Centre of Excellence (ESCoE). Her current research considers: minimum wage legislation and its impacts on businesses and low paid workers; links between business performance, market structure and macroeconomic outcomes; measurement of firms' investments in intangible assets and their returns; and the impacts of globalisation on local economies and the relocation of work. She is Principal Investigator of this ESRC funded initiative to explore management practices to promote higher productivity in UK businesses, involving development of the Management and Expectations Survey.
Do well managed firms make better forecasts?
We link a new UK management survey covering 8,000 firms to panel data on productivity in manufacturing and services. There is a large variation in management practices, which are highly correlated with productivity, profitability and size. Uniquely, the survey collects firms' micro forecasts of their own sales and also macro forecasts of GDP. We find that better managed firms make more accurate micro and macro forecasts, even after controlling for their size, age, industry and many other factors. We also show better managed firms appear aware that their forecasts are more accurate, with lower subjective uncertainty around central values. These stylized facts suggest that one reason for the superior performance of better managed firms is that they knowingly make more accurate forecasts, enabling them to make superior operational and strategic choices.